News!

---


Dutch Design Week Eindhoven 2019


Saturday, 19 October - Sunday, 27 October

Machine in Flux - Wood will be shown the full week at Vitalis Wilgenhof and BioArt Laboratories.


---

20th ShorTS International Film Festival
Trieste, Italy
28.06.2019 - 06.07-2019
Film Wavy Tales is officially selected to participate in ShorTS!
Competition Documentary for Kids and Teens section.


---

12 April – 16 June 2019
at Bureau Europa, Maastricht
Opening | 17:00 - 19:00 of 12 April 2019
Film Wavy Tales will be exhibited in the exhibition 'Digital Dilemma'.


---

<Press Lots of Keys to Abort / PLOKTA>
28th March 2019 in the evening
at LAB111, Amsterdam
Film 'Wavy Tales' will be screened at PLOKTA. The event is a pilot for a possible film festival in the near future.


---

<Update DOCfeed>
Had an amazing time at DOCfeed. Around 50 filmmakers came from all over the world, from 70 films that were screened. Big thanks to the lovely and highly professional DOCfeed team!


---


<DOCfeed (Documentary Festival Eindhoven)>
21.02.2019 - 24.02.2019
Documentary 'Wavy Tales' is selected to take part in DOCfeed.
This will be the national premiere for 'Wavy Tales'.


https://docfeed.nl/




---

<G18—Arena>
Film + Q&A at G18
During G18 Graduation Show at Arena platform, the film 'Wavy Tales' is shown, followed by Q&A session. The presentation takes place throughout the week.


---

<G18>
Graduation Show Design Academy Eindhoven
20.10.2018 - 28.10.2018
Film 'Wavy Tales' will be exhibited with the book 'The Invisible Force' at G18, during Dutch Design Week at Eindhoven, NL.


---

<Tools for Fiction: Active Archive for Artist's Publishing>
06.04.2018 - 05.05.2018
Installation 'We Are The Market!' will be exhibited in Tools for Fiction.


& Listed in the archive :

www.fictiontool.net/archive




---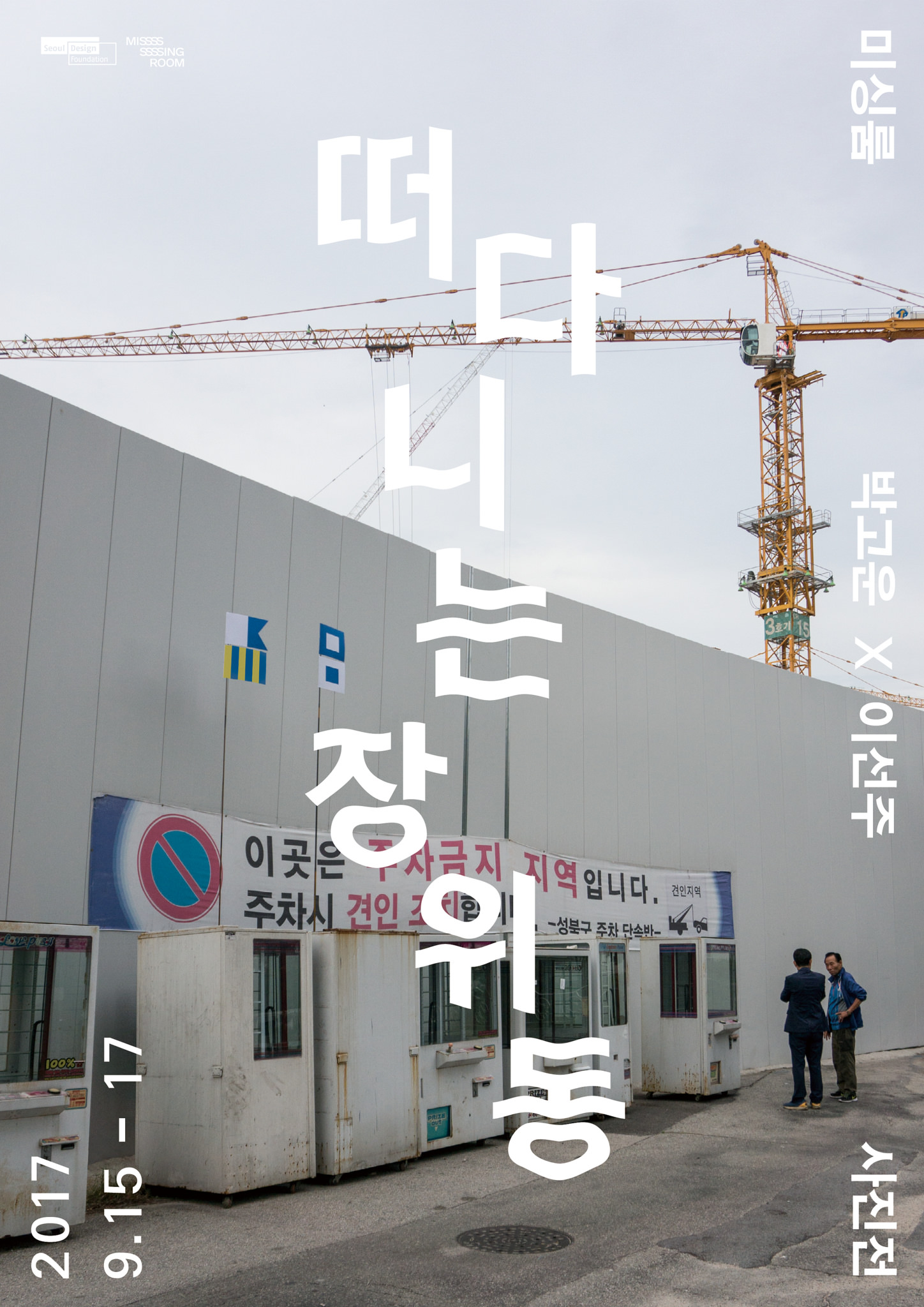 <Floating Jangwi 떠다니는 장위동>
15.09.2017 - 17.09.2017
Exhibition 'Floating Jangwi' is held, showing the Floating Jangwi Photo Series.
At Missing Room, Seoul, KR.


---

<'똥' 출판>
Book 'Shit' is published on 21st July 2017, exclusively in South Korea.
This version of 'Shit' includes writings in Korean, written by Sunjoo Lee and edited by Jin Hong Bak.
'똥' Will be distributed at all major bookstores and at most independent bookstores in the whole South Korea.
Publisher : CA Books

https://www.cabooks.co.kr/cabooks