Works done at artist residency 'Stream of Trials' in Sign
trials
2020
Stream of Trials
was an artist residency at
Sign
Groningen, where six different artists were invited by Sign to come and work together for 6 weeks. All works were made within the period of the residency. Some pieces were made through collaborations that naturally occured between two, three or all the artists, and some were made as individual works by each artist.
Duration: 01-09-2020 ~ 11-10-2020
Participating artists:
Videokaffe
(Mark Andreas, Sebastian Ziegler),
Jip de Beer
,
Jean-François Peschot
,
Lee Mcdonald
, Sunjoo Lee
LCCD installation #1 and #2
by Sunjoo Lee
Sculpture made of candles, each candle representing one pixel of a computer screen. Read more at:
LCCD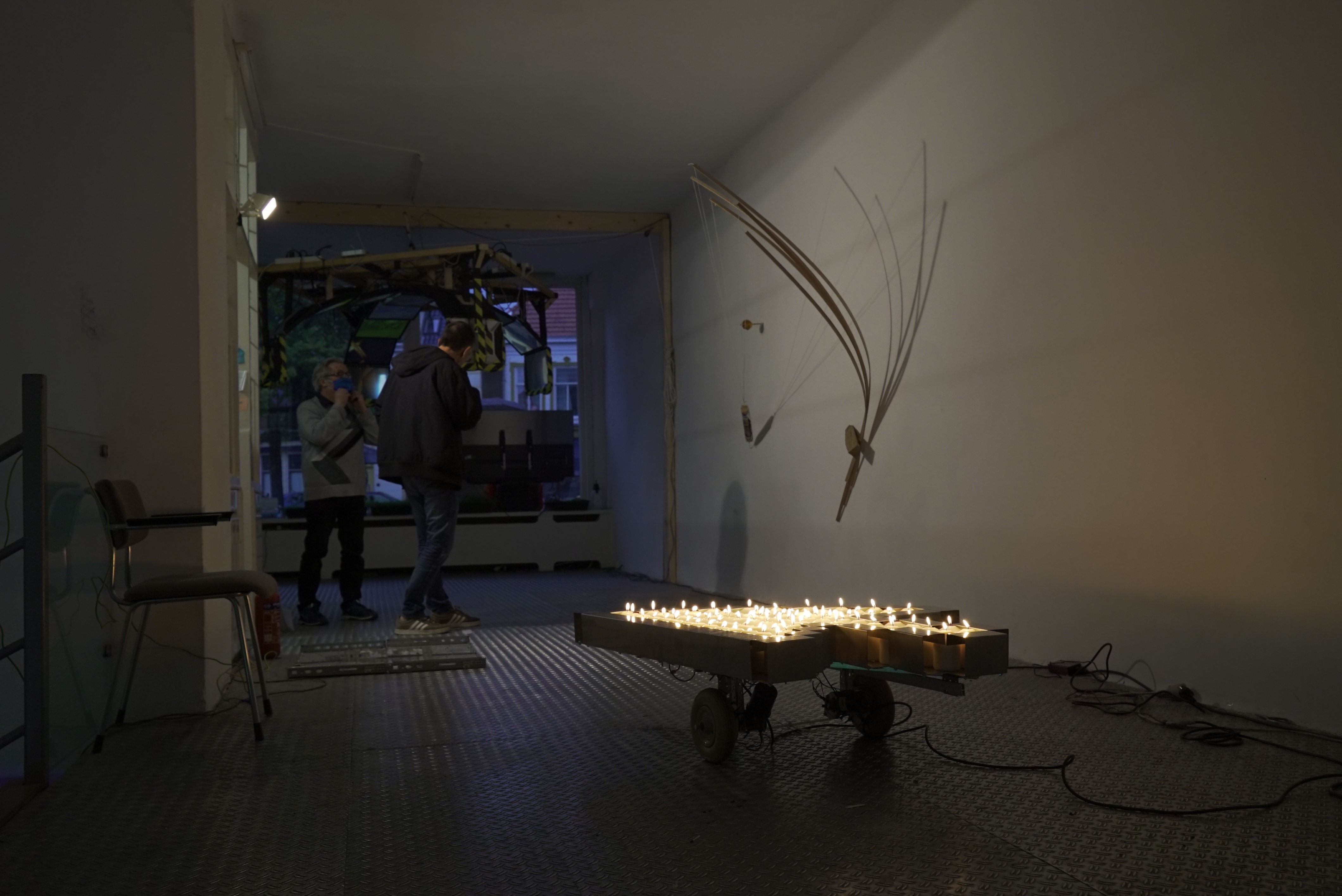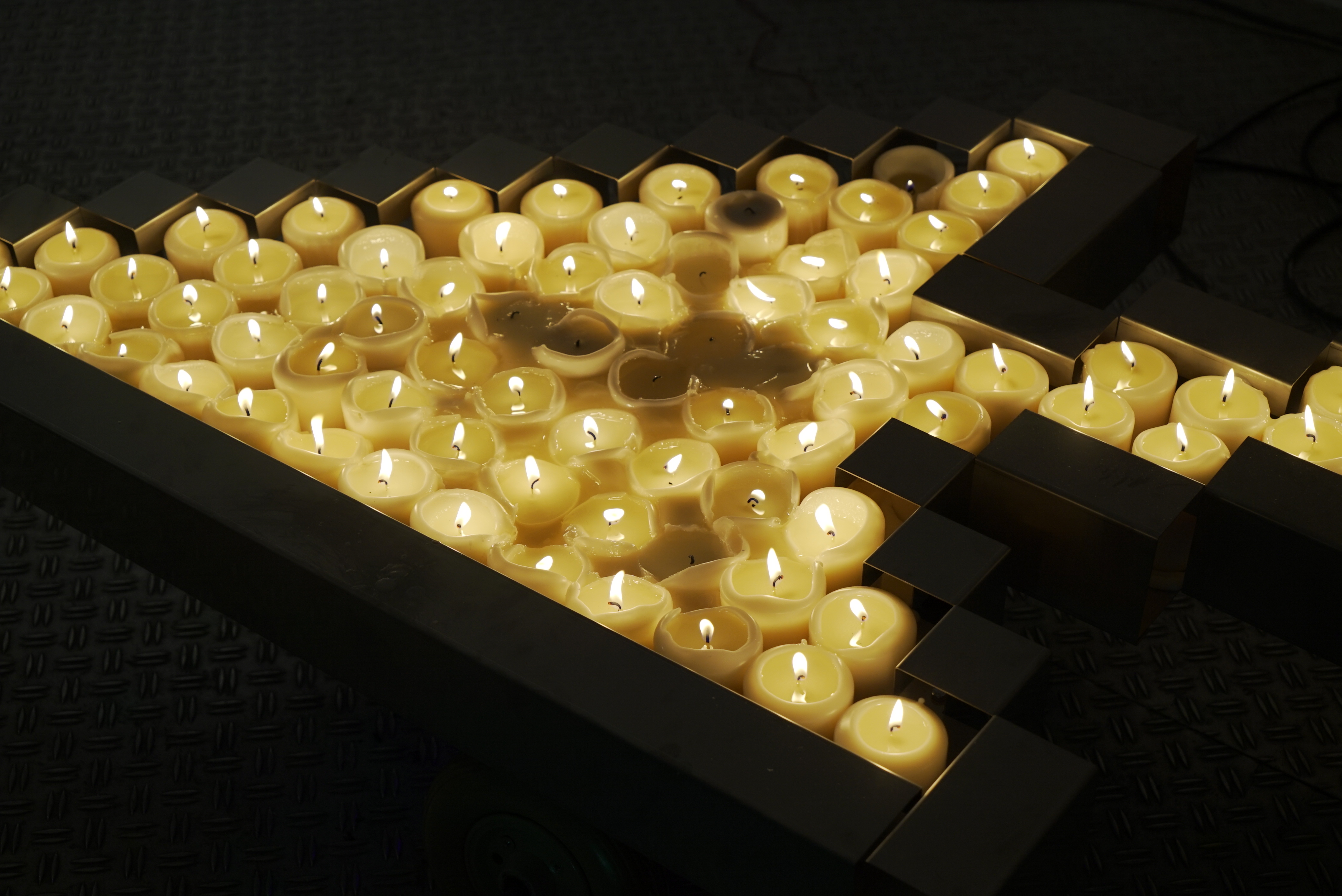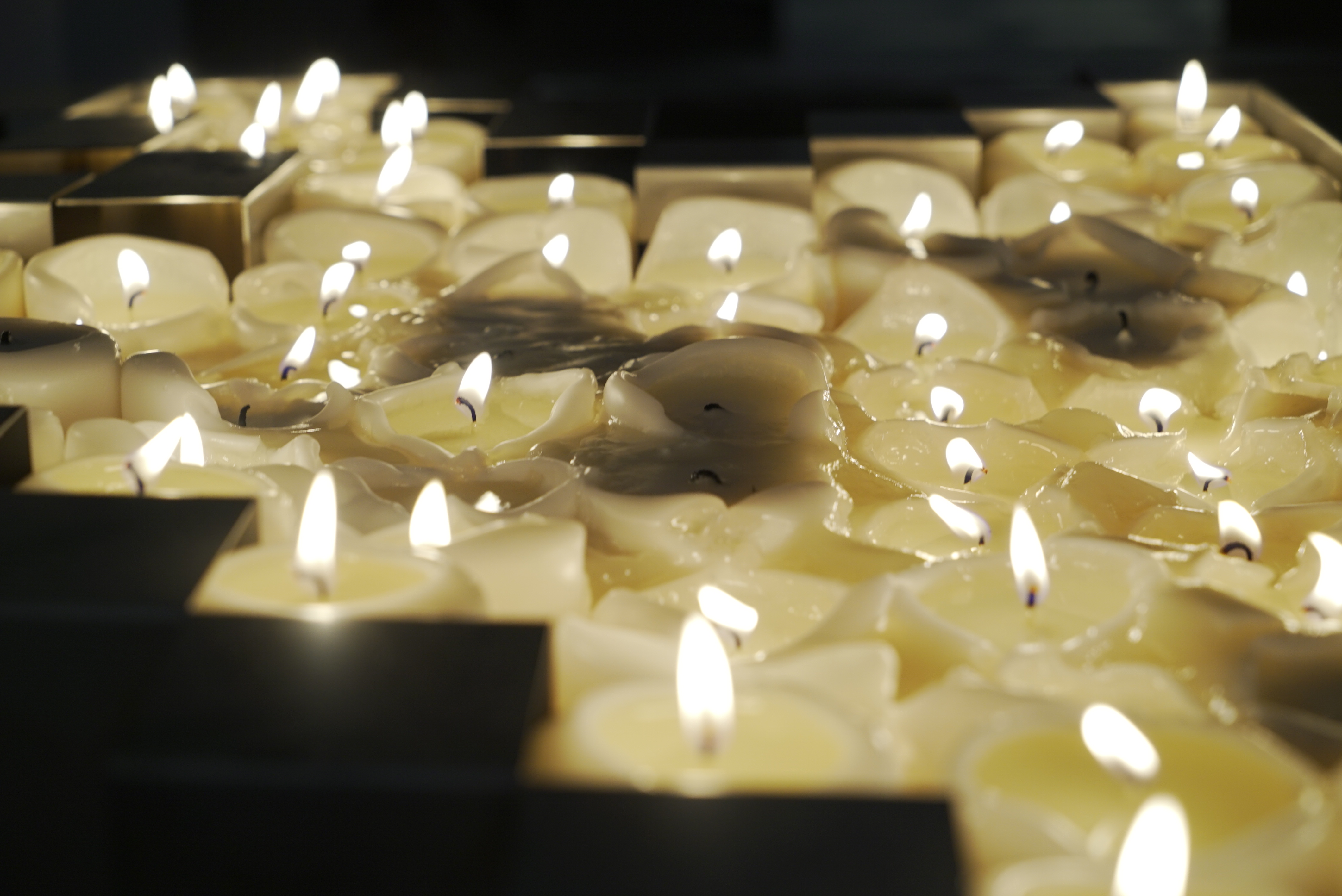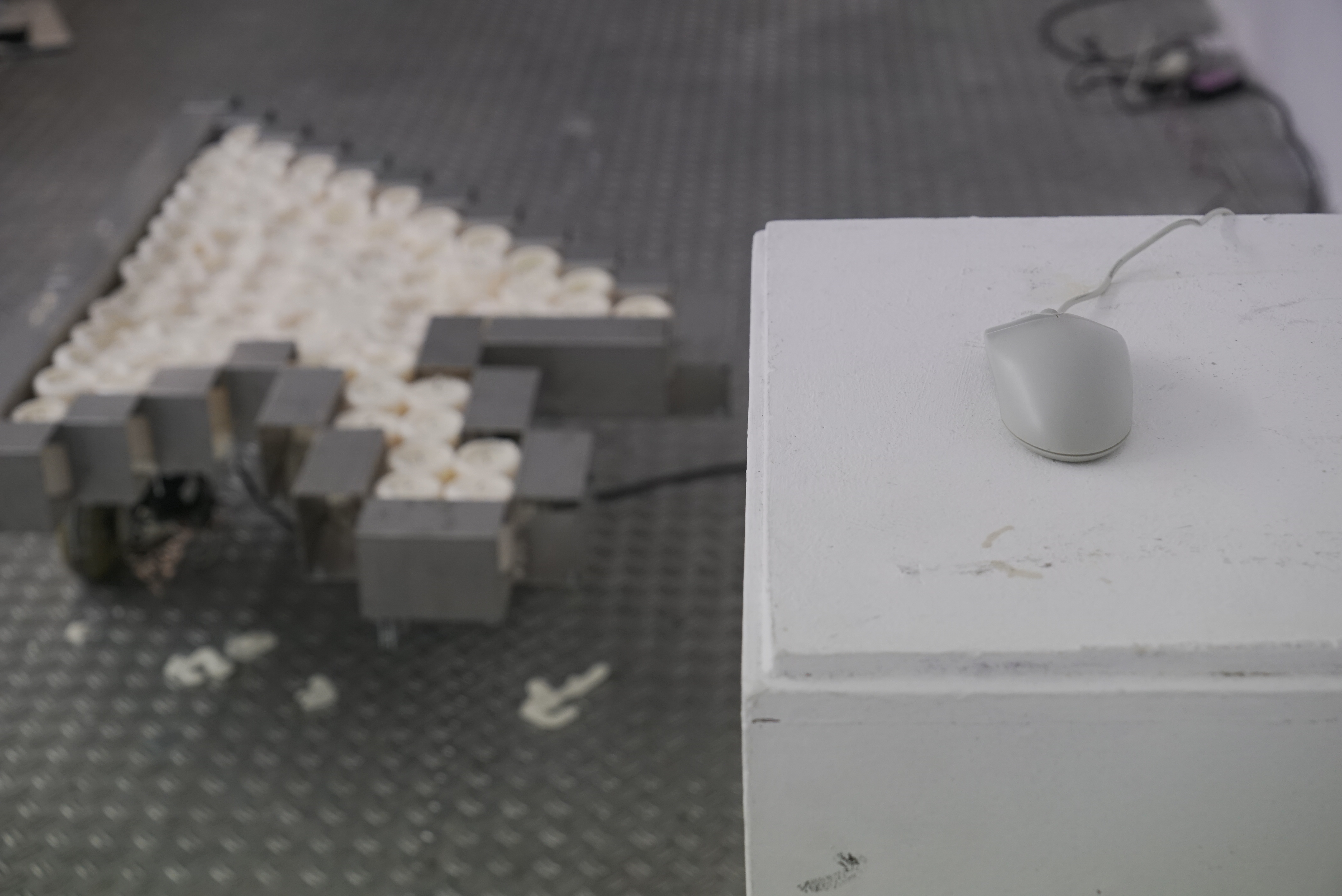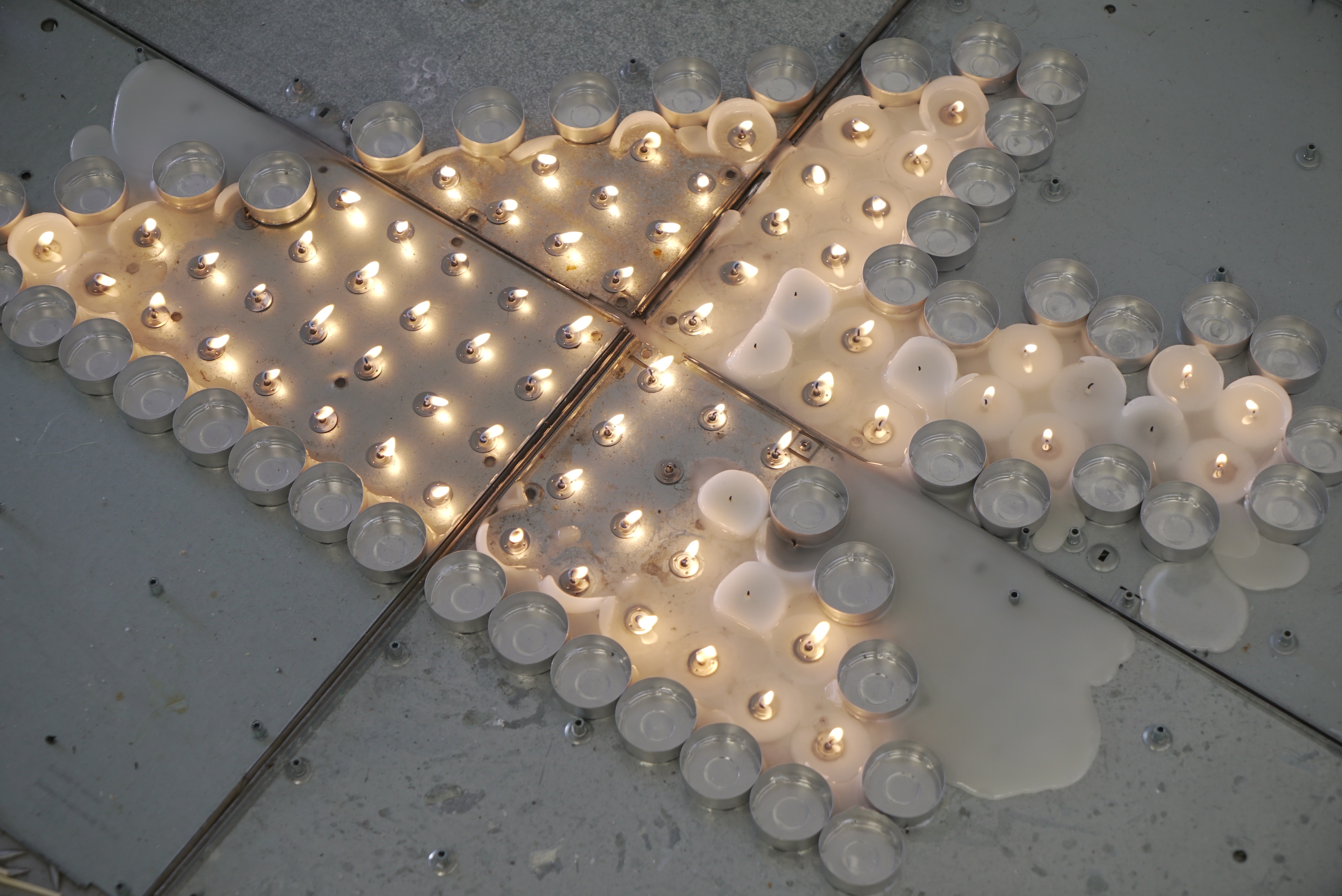 Artificial Stupidity
by Lee Mcdonald and Sunjoo Lee
A robot that wiggles around the floor, controlled by mouse movements and clicks.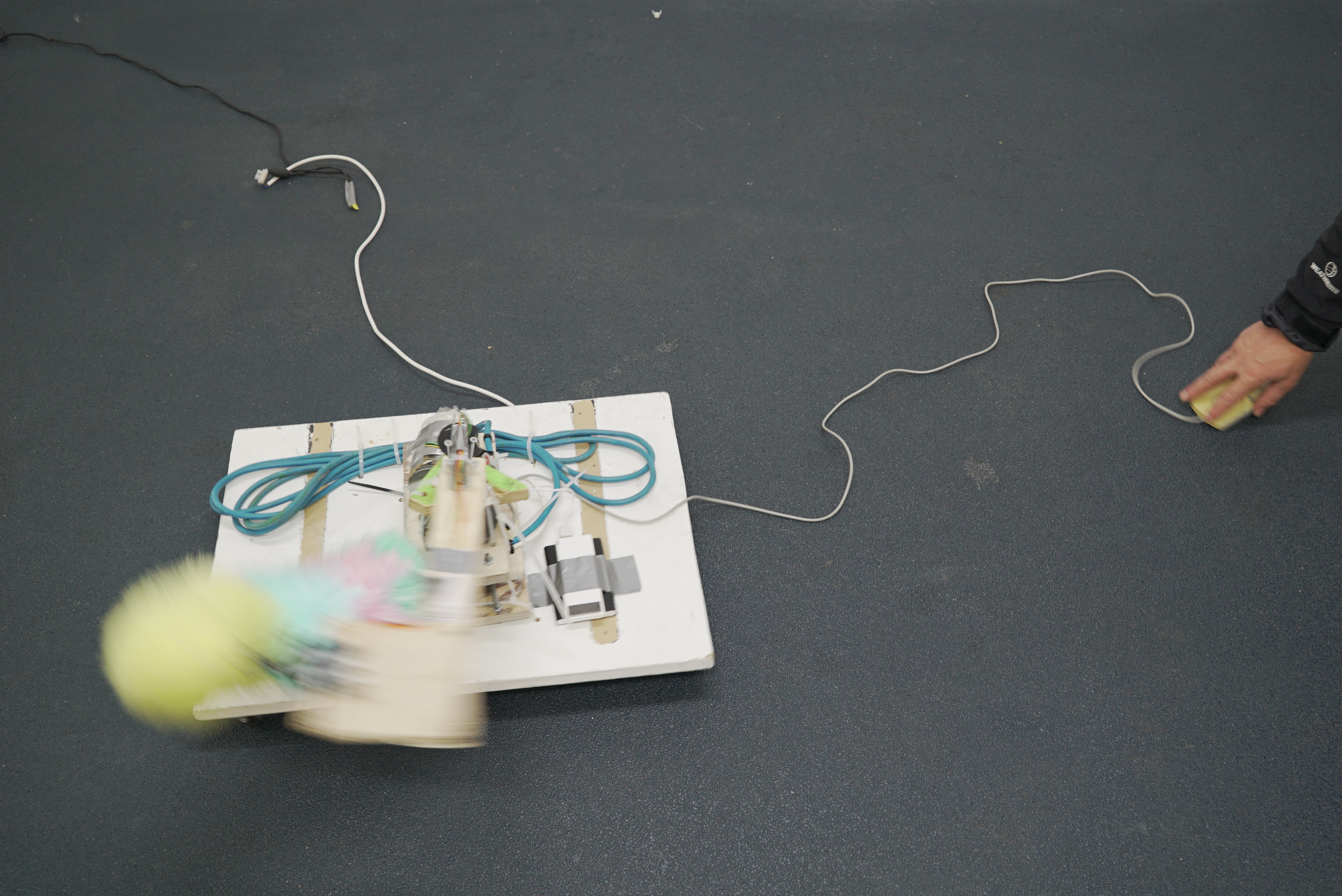 Video Claw
by Lee Mcdonald, Jip de Beer, Mark Andreas, Jean-François Peschot, and Sunjoo Lee
A sculpture made of 17 screens, displaying 4 different films made by Sunjoo Lee and Jean-François Peschot.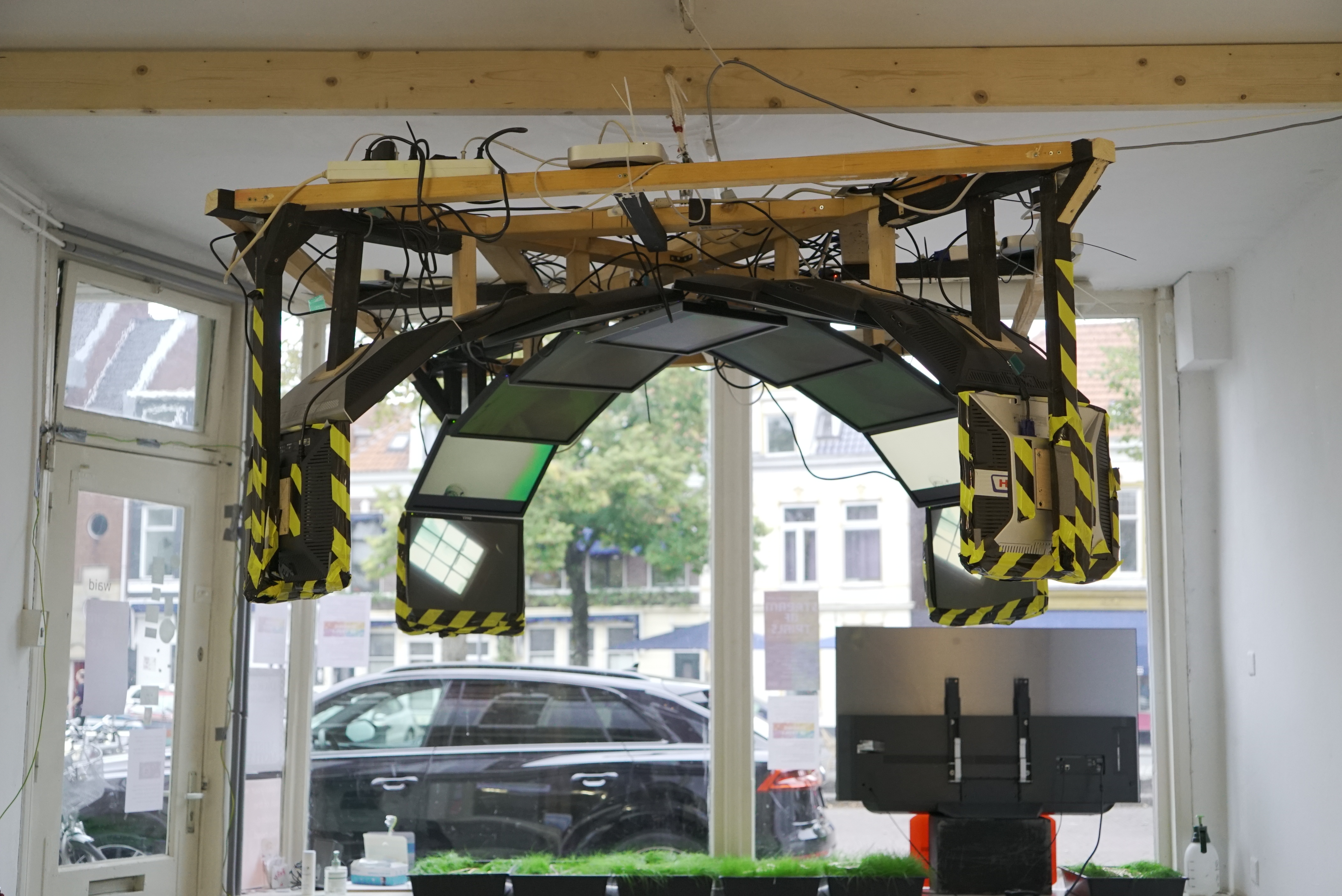 Film experiment series
by Jean-François Peschot and Sunjoo Lee
An ongoing series of film experiments done in collaboration. Pushing the limits of cameras' image processing capabilities by attaching cameras onto motors of varying speeds and axis.
Screen Breach
by Videokaffe(Mark Andreas, Sebastian Ziegler, and Jip de Beer), a couple of sessions done altogether with all artists within Stream of Trials
Screen Breach is an open source platform invented and developed by
Videokaffe
, which aims to connect different art communities worldwide. Two live-streams meet and sync, connecting two remote spaces together. Through this connected surface, artists can collaborate real-time as if they are in one space physically together.